Jul 1, 2017
House Renovations
What can I say that hasn't already been said about GHI. Tim is a owner that believes in treating people right, and he stands by his word. His crew are not only good at what they do, but are very dependable, by the time they completed the renovations in our house, we felt like they were family. Pete is an excellent floor man, and this man knows what he is doing. Ricardo is an excellent paint man, and kept me laughing the whole time, except when he tried to get me in trouble with my wife !! Larry and Matt were good helpers, and they worked hard each day from the time they arrived until they left for the day. If I have anymore work done at my house, Tim and his crew is who I will call. My wife and I both love our (new house ), and want to tell Tim, Pete and all the crew ( including Kim and TJ at the office ), May God bless you all, and thanks for a job well done>>>>>>>
Feb 17, 2017
House Fire Remodel (Kitchen)
Tim & his crew are awesome!!! Our house caught on fire Oct 7th in the roof. After the smoke detection people were through with their part Tim & his crew came in & worked their magic on our kitchen, dining room & laundry room.

They do amazing work! I am so proud of my home and how beautiful it looks! I would recommend them to anyone needing any type of home improvement. Thank you again so much to Tim and his crew for their wonderful work!!!
Sep 25, 2015
GHI remodeled my bonus room and it looks amazing! They fixed sheetrock issues as well as put flooring down and completely repainted the entire room. I will definitely use them again!
Sep 23, 2015
Tim and his crew remodeled my bathroom and it looks wonderful. The bathroom was completed by the date given and the price was very reasonable.
Sep 11, 2015
Tim Almond is a true talent of construction. His attention to details is spot on. Saving investors Time, money and Pain. Definitely in top 1% of contractors.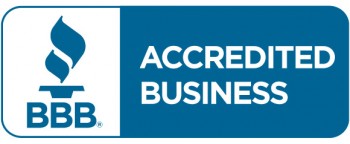 Gastonia Home Improvement
1626 East Franklin Blvd.
Gastonia, NC 28054
1626 East Franklin Blvd.
Gastonia, NC 28054